Hey Guys!
WWW Wednesday is a weekly meme hosted by Sam @ Taking On A World Of Words. Simply answer the following questions: 
♥

 What did you recently finish reading?
♥

 What are you currently reading?
♥ What do you think you'll read next?
Welcome to the Dark Side by Giana Darling
I spent the past two days binge-reading the first two books in the The Fallen Men series because I was in a book slump and I needed to just read some smutty books to get me out of it. I don't usually read MC romances but the teasers for Welcome to the Dark Side were hot as hell so I gave it a go. I didn't really care for that book but I still decided to go back and read the first book, Lessons in Corruption, and I really enjoyed that one a lot more. I can't wait for the third book to release.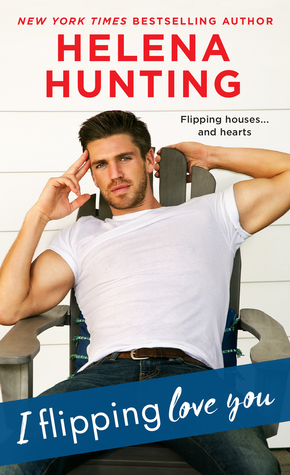 I Flipping Love You by Helena Hunting
I put Making Up to the side because I was in a reading slump but I'm going to pick it back up soon. I also started I Flipping Love You, which I'm buddy-reading with Nick, and I'm hoping it's good since Helena's books are either a hit or miss with me. 

Voyeur by Fiona Cole
One of my favorite authors has a new release coming and I can't wait to get my hands on it! 
What are you guys reading this week? Leave me your links down below!