Hey guys!
2018 has honestly been a shit year, but I think this week has been the worst week of all. I won't go into details but something unexpected happen to someone close to me and it has left me feeling numb. I don't think this year can get any worse, but I won't hold my breath. 
Anyways, let's get to my week in blogging!
Let's get started!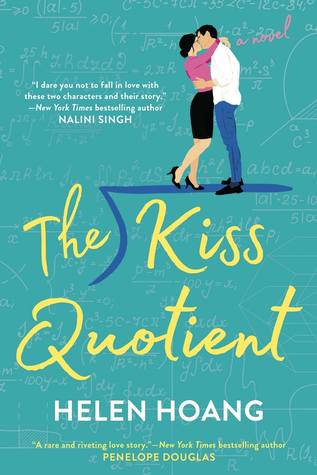 I read only a few books this week because like I said, it was a pretty rough week. Rumor Has It was an entertaining enemies-to-lovers romance and I'm curious to see who the next book in the series will be about. The Kiss Quotient was my best read of the week and I think it may even be my favorite book for the year. Cold had me on edge with the crazy ass ending and I won't be able to pick up the third book for a while so now I have to suffer with the cliffhanger.   
I wanted to pick up another Christina Lauren book after loving Love and Other Words and I hope that it's just as good.
I've gone on an ARC ban so I probably won't be receiving any ARCs for a while.
➳ [May 20] The Weekly Rewind: May 20, 2018
➳ [May 21] One Baby Daddy by Meghan Quinn
➳ [May 23] WWW Wednesday- May 23, 2018
➳ [May 25] Making Up by Lucy Parker
That's all for this week! Comment down below and let me know how your reading/blogging week went!