Speakeasy (True North #5)
Publication Date:
May 29, 2018
Publisher:
Self-published
Add to Goodreads || Buy on Amazon  
Rating: ★★★
Synopsis via Goodreads: Sometimes you fall for Mr. Right. And sometimes for Mr. Right Now…

May

Did you hear the one about the girl who walks into a bar and catches her live-in lover kissing someone else? No? You're the only one in town who missed it.

Luckily Alec is there to wrap me up in strong arms and carry me out the door before things get too ugly. And that's not all Alec is good at. Our unexpected chemistry makes him the perfect rebound guy.

Alec

I should know better than to hook up with my rival's little sister, but the fiery look in May's eyes really turns my crank. She needs cheering up, and I'm just the guy for the job.

It's not like I'll fall in love. Not even after a string of scorching hot trysts, and the realization that we're good at the same things: wild nights and familial disappointment. I don't do love, never have, never will. So this is the perfect arrangement, for both of us. 

Nobody would approve, but nobody has to know…
*I received a copy of this book from the author/publisher in exchange for an honest review.*
The last thing May Shipley expected when she walked into the Gin Mill was to see her girlfriend kissing someone who wasn't her. But before she can cause too much of a scene, the bar owner Alec Rossi swoops in and helps her to pick up the pieces. The two start spending more time together and after one kiss leads to something more, they decide that there is no harm in just having a little fun…or is there?
When I heard that May Shipley's book would be the next book in the True North series, I was hyped because I've been waiting for May to get her happily-ever-after since Keepsake. But then it was revealed that Alec would be her love interest and to be honest, I wasn't on board with this ship. We never really saw Alec and May interact in the previous books so I was wondering how this romance going to be set up. While I tried to give this ship a chance, the chemistry just wasn't there for me. It felt forced, sometimes even awkward and I just couldn't buy into the romance.
I was already a fan of May's character before this book and I love her even more after reading Speakeasy. May has had her ups and downs throughout the years. Between the death of her father, battling with alcoholism and struggling with her sexuality, May often felt like an outsider among the Shipley clan but in this book she realizes that it's okay to not have your shit together all the time. Although one's struggles can make you, they don't define you and I loved seeing her put herself back together and love herself, flaws and all. I also loved seeing the Shipley family again! I'm still waiting for them to adopt my ass, lol.
The reason why I didn't end up enjoying this book as much as I would've like is because of Alec Rossi. Sorry, not sorry but I am not a fan of this hero at all. I think he's probably my least favorite hero that Sarina has written. Alec was known as a party guy in high school, but now as an adult, he wants to be taken seriously yet he doesn't feel like anyone is actually willing to do so. I get his frustration, but is 'woe is me' attitude just got tiresome after a while. Like dude, if you really want to make money moves then you gotta step up and just make them. Also, I felt like Alec fetishized May's bisexuality. There were a few scenes where he and May would talk about what it's like for her being with a girl and May even made up a lesbian fantasy just to entertain him, like why?? Even if this was just meant to be a joke, it felt weird and I can't fuck with this dude.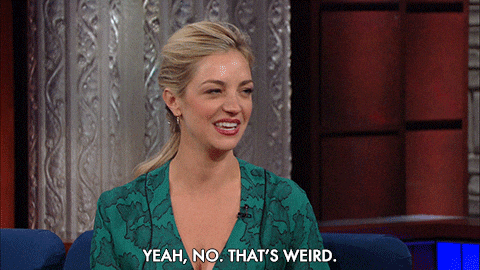 Speakeasy was my least favorite book in the True North series, but hey, you can't win them all right? Hopefully the next book in the series will be a much better read for me.