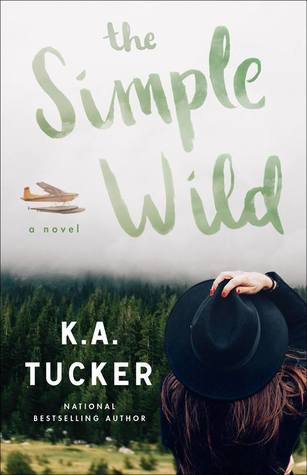 Publication Date:
August 7, 2018
Add to Goodreads || Buy on Amazon  
Rating: ★★★★★
Synopsis via Goodreads: Calla Fletcher wasn't even two when her mother took her and fled the Alaskan wild, unable to handle the isolation of the extreme, rural lifestyle, leaving behind Calla's father, Wren Fletcher, in the process. Calla never looked back, and at twenty-six, a busy life in Toronto is all she knows. But when Calla learns that Wren's days may be numbered, she knows that it's time to make the long trip back to the remote frontier town where she was born.

She braves the roaming wildlife, the odd daylight hours, the exorbitant prices, and even the occasional—dear God—outhouse, all for the chance to connect with her father: a man who, despite his many faults, she can't help but care for. While she struggles to adjust to this rugged environment, Jonah—the unkempt, obnoxious, and proud Alaskan pilot who helps keep her father's charter plane company operational—can't imagine calling anywhere else home. And he's clearly waiting with one hand on the throttle to fly this city girl back to where she belongs, convinced that she's too pampered to handle the wild.

Jonah is probably right, but Calla is determined to prove him wrong. Soon, she finds herself forming an unexpected bond with the burly pilot. As his undercurrent of disapproval dwindles, it's replaced by friendship—or perhaps something deeper? But Calla is not in Alaska to stay and Jonah will never leave. It would be foolish of her to kindle a romance, to take the same path her parents tried—and failed at—years ago. It's a simple truth that turns out to be not so simple after all.
*I received a copy of this book from the author/publisher in exchange for an honest review.*
You know that moment when you turn to the last page of a book and sigh deeply and just smile because it was just that good of a read? Well that was me once I finished K.A. Tucker's newest release, The Simple Wild. I was even tempted to flip back to the first page just to start this one over again because I swear I read this book way too fast. If you're a fan of K.A. Tucker's books or you love a good emotional story with some romance on the side, then you'll definitely want to keep reading this review. 
Calla Fletcher was just shy of two-years-old when she and her mother left Alaska after her parent's marriage fell apart. Years later, Calla gets a call stating that her father is sick and despite not having spoken to him in years, Calla decides to head to Alaska in hopes of connecting with her estranged father and getting the answers she's been yearning for. But getting those answers won't be so simple, especially when she finds herself falling down the same path as her parents and having to make the same decision her mother made so many years ago.
K.A. Tucker has once again stolen my heart and I want to yell all about The Simple Wild at the highest mountain peak in Alaska.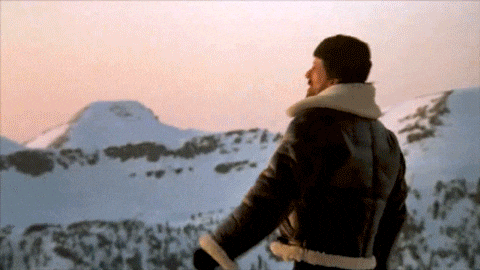 I didn't read the blurb before going into this book because I trust Tucker enough to deliver an amazing story and that she did! I swear this book was like crack because I was hooked right from the prologue. The writing was on point and I love how descriptive it was. Tucker did such a great job at setting up the scene and I totally felt like I was in the deep woodlands of Alaska. I can't confirm how accurate all those descriptions were, but I liked how Tucker included details about the Natives of Alaska and about their food and lifestyle. I can say that while Alaska sounds like a beautiful place, this city girl is definitely not cut out for that life.
Family is a major theme in this book. Calla has always longed for a relationship with her father, Wren, but broken promises lead her giving up hope that they would ever have one. But when she gets the call about Wren's health deteriorating, she decides to put ill feelings aside and gives their relationship one last shot. Watching Calla and Wren try to build back their relationship warmed my heart and Calla is so much like her father, it's undeniable. Another father/daughter relationship I adored was Calla's relationship with her stepfather, Simon. I loved how close they were and how thoughtful Simon was. I think this may be the first book I've read with a strong stepfather/daughter relationship and I definitely need more of them in romance books.
I connected with Calla instantly and was so invested in her story. She's at a point where she's not quite sure where life will lead her next but she knows that if she doesn't take this chance to get to know her father, she might regret it. She discovers a lot about herself while up in the mountains of Alaska and realizes that her parents mistakes don't have to be her mistakes too. Then we have the love interest, Jonah. The sky cowboy tested both mine and Calla's patience because oh did I want to slap his sassy mouth when we first met him. But slowly but surely, Jonah started to grow on me and he totally had me swooning by the end. I thought he was the perfect match for Calla because though their personalities were the complete opposite, he grounded her. He provided her emotional support while she was going through everything with Wren and loved her deeply. I need these Alaskan lumberjack yetis to find their way to the city because yo gurl is in the market for one, lol.
K.A. Tucker is the queen of subtle romances. I love how she slowly weaves them into her stories and builds them up to the point where the sexual tension becomes explosive. Jonah and Calla's banter was entertaining as hell and I loved the pranks they pulled on one another. These light-hearted moments definitely balanced out the heavier moments in this book.
The Simple Wild was everything I expected from a K.A. Tucker book and one of my top reads for this year. Seriously, I urge you all to pick this one up because it's so freakin' good and you won't be able to stop once you start reading! Also, you may want to grab a few tissues because you may shed a tear or two by the end.