Hey Guys!
WWW Wednesday is a weekly meme hosted by Sam @ Taking On A World Of Words. Simply answer the following questions: 
♥

 What did you recently finish reading?
♥

 What are you currently reading?
♥ What do you think you'll read next?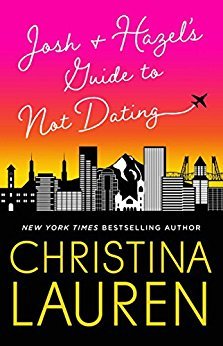 Josh and Hazel's Guide to Not Dating by Christina Lauren
This was the third Christina Lauren book I read this year and it was a cute read but the ending was a bit of a let down for me.

Intercepted by Alexa Martin
I so excited to pick up Intercepted although I kind of forgot what it is about since I read the blurb months ago, lol.

Fight or Flight by Samantha Young
I'll be reading my first book by Samantha Young next and I'm excited to see what this author's books are like.
What are you guys reading this week? Leave me your links down below!