Happy Tuesday!
Top Ten Tuesday is a bookish meme hosted by That Artsy Reader Girl. This week's topic is Back to School/Learning Freebie. I'm basically gonna give love to some romance books that either take place during the school year or at least a few weeks before the new school year goes into session. These books just all give be back to school vibes and I recommend checking them all out!
Let's begin!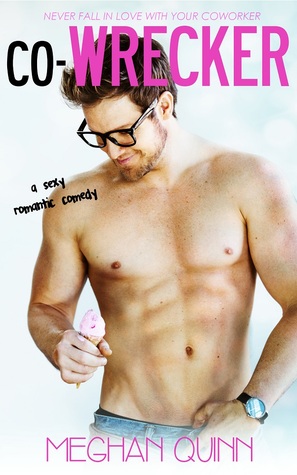 1. Palm South University: Season 1 by Kandi Steiner: I know this series got a revamp, but I am not a fan of the new title or covers so I'm just sticking to the old ones. Any who, I really love this series by Kandi Steiner and if you love fraternity and sorority drama like me, then you need this series in your life!
2. Co-Wrecker by Meghan Quinn: Majority of Co-Wrecker does take place during the summer before class is actually in session and our two MCs meet while working at the same ice cream shop. This romance was the perfect blend of sweet and funny and Andrew is a total babe!   
3. Downed by Jen Frederick: The redeemable asshole trope never really appealed to me until I read Downed. This is my favorite sports romance book by Jen, but I definitely recommend reading the Gridiron series from the beginning!
4. In Harmony by Emma Scott: In Harmony is such a heartbreaking romance that deals with the aftermath of sexual assault while also starting a new school and it left me in tears but I still recommend it!
5. Lessons in Corruption by Giana Darling: Now I know this book isn't gonna be everyone's cup of tea, but I really liked the hero in this book. This is a student/teacher romance where the hero is actually younger and that was a new scenario for me but it worked. I would really only recommend this book to those who enjoy either taboo or MC romances. 
6. The Accidentals by Sarina Bowen: I really loved Sarina's YA debut book! It follows the story of a girl who lost her mother and met her estranged father for the first time at 17 and she has to deal with all these new changes while starting a new school. This was a great coming of age story and I need more YA books by Sarina!
7. Getting Schooled by Emma Chase: Getting Schooled is a second-chance romance between two high school teachers and it's so cute and the students are hilarious so I highly recommend it!
8. The Year We Hid Away by Sarina Bowen: Yes I'm including another book by Sarina because I freakin' adored this book to bits! This book deals with a lot of heavy themes, like parental neglect and drug abuse, and it also has one hell of a plot twist so it's a must read from me!
9. The Hard Count by Ginger Scott: Ginger Scott sure knows how to pull at the heart strings when it comes to writing YA books and this book deals with a number of important themes, like racism, classism and interracial relationships. It's an important read and I think Ginger did a great job at tackling the difficult issues in this book.
10. Paper Princess by Erin Watt: And of course I couldn't forget my fave, Paper Princess! I swear this book brings back memories of my own high school experiences except no one had a rich daddy buying them cars and shit.
If you posted a TTT this week, leave your link down below!