THE PERFECT DUET by MEGHAN QUINN
The Right Side of Forever: Goodreads || Amazon
She's done it again! Meghan Quinn has written yet another duet that has shredded me to pieces and left me for dead but before we into all of that, I want to preface this review with a few warnings. Firstly, IF YOU HAVE NOT YET READ THE BLUE LINE DUET THEN DO NOT READ THIS DUET OR THIS REVIEW! You must read The Blue Line Duet first as that is where this whole mess of a romance begins. Secondly, if you have not yet read The Perfect Duet but are planning to, then do not read this review because there will be some minor spoilers! Lastly, if you have read The Blue Line Duet but have no intentions of reading The Perfect Duet but you still wanna know how things ended for a certain fighter pilot, then keep reading because yo gurl is about to spill all the tea! Also, my emotions are all over the place therefore this review will also be all over the place so fair warning because things are about to get messy.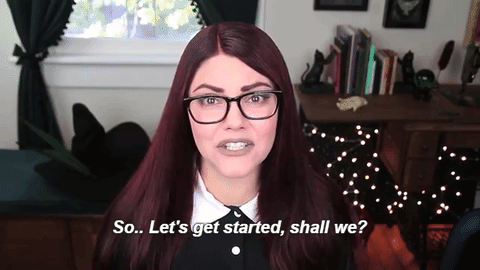 So if you read my review for The Blue Line Duet then you know that I had a hard time determining a rating for that duet and ended up not rating either books at all. To be honest, I'm still conflicted about how I feel about those books and I'm not gonna lie, I definitely went into The Perfect Duet with some salty feelings. But salty feelings aside, I was still gonna push through because Meghan Quinn is one of my favorite authors so I had to trust that she would make things right. *fingers crossed* 
The Perfect Duet is yet another messy romance about finding love, self acceptance, friendships and family. Just like with the previous duet, Meghan Quinn was not sparing any of our feelings. I think she might have even upped the "fuck your feels" meter with this book because damn this duet was hard to read. I was in a constant state of wanting to throw my eReader across the room because I was so stressed out by our main characters. But despite all my strong emotions, I'm really happy that Meghan took a chance and wrote this story because even though it was a hard one to read, it was one that needed to be told. The Perfect Duet deals with a number of heavy themes, like verbal and emotional abuse and body image issues and it just added a deeper level to the story. The writing is once again beautiful and I have so many quotes highlighted, I don't even think I could pick a favorite among them.
In all honesty, I was not a fan of Colby when I started this duet. He pissed me off so much by the end of The Blue Line Duet and even though I wanted to see him get his happily-ever-after, I needed to be convinced that he deserved one. Slowly but surely, Meghan managed to do just that. I started to fall back in love with Colby and was reminded why I had initially fell in love with his character when I read The Upside of Falling. He's just a genuinely, hardworking man who wants the good life that he was never able to experience as a child. I will say that homeboy is a bit slow when it comes to reading signals because he dead took forever to pick up on Ryan's feelings for him. Like I wanted to shake him and ask him how he could be so blind, lol.
I also was not a fan of Ryan's character when I started this duet. I know, I know I'm basically sounded like I hated everything in this book, but Ryan came off as someone who wasn't into being in a committed relationship. She's so carefree and all over the place so to see her with someone as serious as Colby felt off. But dammit, there's more to Ryan than meets the eye. There's so much hurt and pain underneath the facade she puts up and reading her chapters legit broke me down. They were rough and I wanted to fight everyone who had ever hurt her. I related a lot to Ryan's character and I enjoyed seeing this vulnerable side to her and seeing her work through all her issues to eventually love herself and allow herself to be loved like she deserves to be. She truly is the star in this duet and she's definitely one of my new favorite heroines I've read about this year.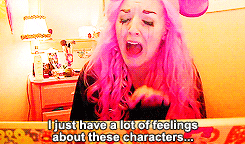 Now onto the romance. The Perfect Duet is a friends-to-lover romance and to be frank, I thought pairing Colby and Ryan together was a bit of a cop out. Like, let's pair Colby with Rory's best friend since he and Rory didn't end up working out because that sounds great, right? I was totally not on board with this ship and I definitely had some not too nice remarks to say about the pair getting together. But these two eventually grew on me and Meghan had me eating my words because Colby and Ryan actually fit each other perfectly. I loved how their friendship developed into something more and that they provided a sense of stability that both of them have been looking for for all of their lives. There's a lot of layers to this romance, many obstacles that both Ryan and Colby have to work through before they can find their way to each other, but it was beautiful once the pieces fell into place for them. 
Despite all the drama, the pain, the tears, the heartache and my fluctuating blood pressure while reading this duet, Meghan Quinn somehow managed to make a believer out of me and I ended up falling deeply in love with Colby and Ryan's story. I couldn't have asked for a more perfect ending for both of our couples and I definitely recommend giving both of these duets a try. Now I'm off to cure this epic book hangover and wonder when my right side of forever will finally show up in my life…
RATINGS
The Left Side of Perfect:
★★★½
The Right Side of Forever: ★★★★½