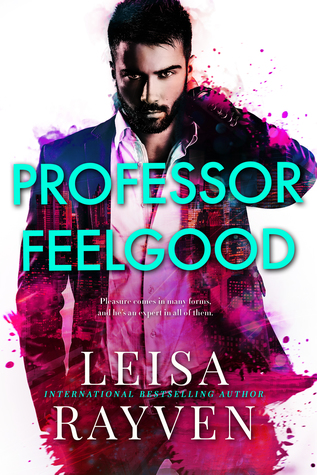 Professor Feelgood (Masters of Love #2)
Publication Date:
September 16, 2018
Publisher:
Self-published
Add to Goodreads || Buy on Amazon  
Rating: ★★★★½
Synopsis via Goodreads: What's a girl to do when a man who's countless shades of wrong feels oh-so-right?

Ambitious book editor Asha Tate is a hopeless romantic. Despite her mediocre track record with men, she believes in swooning, sighing, and the everlasting love of true soul mates. Sure, sex is okay, but she's not someone who's ever been driven by her animal urges.

Until now.

When Asha stumbles upon the scorching hot Instagram feed of someone calling himself Professor Feelgood, she falls in lust for the first time. Not only is she left panting over the professor's insane body, but his angst-filled poetry about losing his one true love speaks straight to her soul. 

Desperately in need of a bestseller for her struggling publishing company, Asha knows the professor's potential to sell to his millions of loyal followers could be the lifeline her bosses need. However, the ink is barely dry on a book deal before she realizes she's made a terrible mistake. Sure, the professor is incredibly talented and sexier than any man has a right to be, but the man behind the persona isn't at all who she pictured. In real life, he's intense, arrogant and infuriating, and his uncanny ability to rub her the wrong way turns her dream project into a total nightmare.

Knowing that the professor is everything she doesn't want in a man should help Asha ignore her occasional urges to mount him, but she quickly learns that explosive, unwanted chemistry can make even smart people do stupid things.

Don't miss this sexy new standalone from the international bestselling author of Bad Romeo and Broken Juliet.
*I received a copy of this book from the author/publisher in exchange for an honest review.*
Hello, my name is Ari and I am obsessed with Leisa Rayven romances!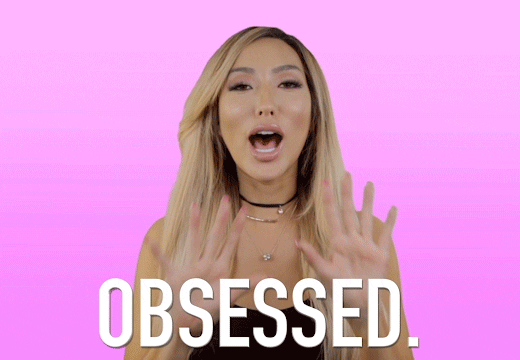 Mister Romance was one of my top reads for 2017 so of course I couldn't wait to get my hands on Professor Feelgood. I have been dying for Asha's story ever since we first met her in the first book so once this bad boy landed on my Kindle, I was ready to devour it immediately!   
Asha Tate is an editorial assistant hoping to get promoted but first she needs to find a project that will help win her bosses over and land her said promotion. She finds inspiration on Instagram from an account run by a mysterious man who goes by the name "Professor Feelgood". His words of sorrow and lost love attract the attention of millions and Asha knows that if she get this mystery man on board, his work will surely be a hit. But getting Professor Feelgood to agree will be the easy part, actually having to work with him is a whole other story. 
Leisa Rayven is killing it with her latest series and she knocked it out of the ballpark with her newest release, Professor Feelgood. I had the biggest smile on my face while reading this book and pretty much devoured it in a matter of hours. The writing was phenomenal! It was raw, emotional at times even heartbreaking but damn it was beautiful! There are quite a number of poems throughout this book since Professor Feelgood is a poet after all but essentially the Professor's words are Leisa's words and I just wanna ask who knew Leisa could throw together rhymes like that because I sure as hell didn't know and I was stunned! I was in my feelings because some of these poems got to me. They added a greater depth to the story and I loved that Leisa included them.
I already loved Asha's character before I started this book and I love her even more after reading her story. She's a sassy redhead who loves bringing stories to life. She's also a hopeless romantic who keeps striking out when it comes to men. Though she believes in love, she struggles with intimacy and letting her walls down to let love in. She feels broken and scared and throughout this book she tries to work through these fears because she's tired of feeling this way. With some help from Professor Feelgood she realizes that love is scary thing and so many things can go wrong but in the end it's worth the risk if it means finding your soulmate. 
So I'm not gonna give away the identity of Professor Feelgood but holy hell what a reveal! I totally did not seeing that coming and neither did Asha. I will say that Professor Feelgood is a prickly son of a bitch and it took a while but eventually he grew on me. He's a hard nut to crack but once you finally break through you see how vulnerable he truly is. I'm not gonna say anything else so you all just have to read this book so you can meet him yourself and fall head over heels for him like I did by the end.      
I've said it before and I'll say it again, Leisa Rayven is the QUEEN OF ANGSTY ROMANCES and the angst was definitely real with this book. I'm pretty sure you could cut the sexual tension between these two with a knife. I think this might be her most angsty book yet considering these two take forever to get together, but the wait was so worth it in the end. I was in tears, a sobbing mess, because I didn't expect things to play out like they did but I wouldn't have changed a thing about it.    
Professor Feelgood was everything I expected from Leisa Rayven romance and now I have the worst book hangover ever! The writing, the romance, the characters were absolute perfection and now I just want to go re-read all my favorite parts because I can't get this story out of my head. I can't wait to read the next book in this series so we can meet this mysterious Doctor Love and see what he's all about!