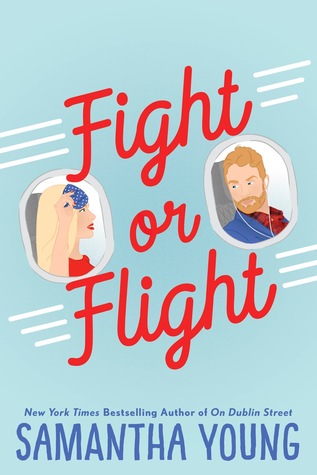 Publication Date:
October 9, 2018
Add to Goodreads || Buy on Amazon  
Rating: ★★★★
Synopsis via Goodreads: A series of chance encounters leads to a sizzling new romance from the New York Timesbestselling author of the On Dublin Street series. 

The universe is conspiring against Ava Breevort. As if flying back to Phoenix to bury a childhood friend wasn't hell enough, a cloud of volcanic ash traveling from overseas delayed her flight back home to Boston. Her last ditch attempt to salvage the trip was thwarted by an arrogant Scotsman, Caleb Scott, who steals a first class seat out from under her. Then over the course of their journey home, their antagonism somehow lands them in bed for the steamiest layover Ava's ever had. And that's all it was–until Caleb shows up on her doorstep.

When pure chance pulls Ava back into Caleb's orbit, he proposes they enjoy their physical connection while he's stranded in Boston. Ava agrees, knowing her heart's in no danger since a) she barely likes Caleb and b) his existence in her life is temporary. Not long thereafter Ava realizes she's made a terrible error because as it turns out Caleb Scott isn't quite so unlikeable after all. When his stay in Boston becomes permanent, Ava must decide whether to fight her feelings for him or give into them. But even if she does decide to risk her heart on Caleb, there is no guarantee her stubborn Scot will want to risk his heart on her….
*I received a copy of this book from the author/publisher in exchange for an honest review.*
Look who finally took the plunge and read their first Samantha Young book!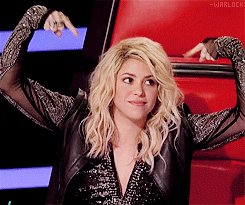 I know, I know, I'm forever late to the party but to be honest I never really had the urge to read one of Samantha's books before. I mean I've had On Dublin Street sitting on my eReader since before I even started blogging but the cover never appealed to me so I kind of put it on the back burner and ultimately ended up forgetting about it. But then I saw the cover for Fight or Flight and it was just too cute to pass up on so I decided to request it.  I know, I'm totally being vain about all of this but at least now I can say I've read a Samantha Young book, right?
Ava Breevort was just trying to make her way back home to Boston when an unpleasant encounter with Caleb Scott, aka "The Bastard Scot", thwarts her plans of a easy-going flight. They end up sitting next to each another and spend most of their flight bickering and throwing snide remarks back and forth. All that fighting somehow leads to these two spending the night together while on a layover and they part ways the next day, hoping to never see the other one again. But that plan is shot when Caleb finds himself spending a bit longer in Boston than he had expected so he and Ava decide to indulge in a no-strings-attached relationship until he has to leave. Slowly, their casual arrangement starts turning into something more and Ava and Caleb will have to decide if that something more is worth risking their hearts for.
Fight or Flight is a hate-to-love romance between a sassy heroine and a broody hero. Now, judging from the cover, one would think this would be a cute romance read and for the first half of the book it was. I was thoroughly entertained by the banter between Ava and Caleb and was laughing at the fact that fate kept bringing these two together despite their obvious dislike for one another. I don't think I would ever want to get into an argument with either of these two because I'm pretty sure they would roast my ass, lol. But then the tone of the story changed and things became more serious, more emotional. Secrets were revealed and plot twists occurred, all which left me with my mouth hanging wide open. I was not at all expecting things to unravel like they did and I was in tears by the end. The romance was rather angsty which is something I'm usually not a fan of, but there was no denying the chemistry between Ava and Caleb. When these two actually took a moment from fighting and allowed themselves to enjoy each other's company, you could totally see why they would be drawn to one another and why they ultimately made a great pair.
I loved Ava! Many people throughout this book, including Caleb, assume that she is nothing more than a pretty face but in reality, Ava is a boss lady like no other. I love how she kept putting Caleb in his place and didn't put up with his bullshit. She's also a great friend and her relationship with her bestie, Harper, was one of my favorite things about this book. But under that armor she uses to cover herself up with is a girl who has struggled with a lot of pain and loss. I wasn't expecting Ava to have such a tragic backstory and she sure as hell is one strong woman after overcoming the crappy hand life dealt her. Caleb on the other hand is a complete asshole. Okay, he isn't really an asshole, well not a complete one that is, but damn did he make want to pull my hair out. I lost count at all the times I said "this bitch" while reading and he truly did live up to his nickname of "The Bastard Scot". But like Ava, Caleb also has been hurt and he's scared to be hurt again which is why he is so keen at keeping Ava at arm's length. I know Caleb is gonna rub some readers the wrong way, but after all that was said and done, I found him to be redeemable by the end. 
Fight or Flight was a cute, angsty and emotional read and now I'm off to go binge-read Samantha Young's other books because clearly I've been missing out on some great romance books and I need to change that ASAP!