Publication Date:
February 6, 2018
Add to Goodreads || Buy on Amazon  
Rating: ★★★★★
Synopsis via Goodreads: After the death of her beloved grandmother, a Cuban-American woman travels to Havana, where she discovers the roots of her identity–and unearths a family secret hidden since the revolution…

Havana, 1958. The daughter of a sugar baron, nineteen-year-old Elisa Perez is part of Cuba's high society, where she is largely sheltered from the country's growing political unrest–until she embarks on a clandestine affair with a passionate revolutionary…

Miami, 2017. Freelance writer Marisol Ferrera grew up hearing romantic stories of Cuba from her late grandmother Elisa, who was forced to flee with her family during the revolution. Elisa's last wish was for Marisol to scatter her ashes in the country of her birth. 

Arriving in Havana, Marisol comes face-to-face with the contrast of Cuba's tropical, timeless beauty and its perilous political climate. When more family history comes to light and Marisol finds herself attracted to a man with secrets of his own, she'll need the lessons of her grandmother's past to help her understand the true meaning of courage.
What's one 2018 release you're hoping to get to before the year is over? For me it was Next Year in Havana by Chanel Cleeton. I've had Cleeton's books on my TBR for some time now but I never got around to picking them up. I had every intention of read Next Year in Havana when it released earlier this year, but time just got away from me. Then I saw everyone raving about it over the summer and I knew I needed to make the effort to read this book soon so I buckled down and binge-read the hell out of this book until I reached the last word. 
Next Year in Havana is a tale of two stories blended into one. After the death of her beloved grandmother, Marisol Ferrera journeys to Cuba to fulfill her grandmother's dying wishes of spreading her ashes on the soil of her homeland. Her grandmother always dreamed of returning to Cuba one day and though she never got that chance, Marisol is hoping to take this opportunity to learn more about the place where her grandmother grew up and what forced her family to flee so many years ago. But as she uncovers more and more about her grandmother's past, Marisol will start to question if she even knew who her grandmother was at all. 
CHANEL CLEETON HAS SLAYED MY SOUL!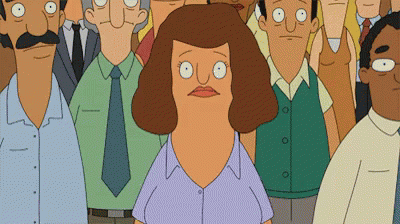 I apologize in advance if this review is all over the place but I don't even know where to begin to find the words to express how amazing this book was. I've been extremely picky when it comes to rating books five stars this year, but this book deserves all the stars and I'm kicking myself in the ass for not picking up it up when I initially intended to because this book is definitely worth all the hype it has been getting. Chanel Cleeton's writing is absolutely stunning! She somehow managed to weave two stories into one, connected the past with the present and took us on one hell of a journey. This story is so rich and full of culture that I literally felt like I was taken back to the late 1950's in Cuba. We start off in the past with Elisa's POV and then jump to Marisol's POV which is told in the present day and alternates between the two time periods and POVs. I felt like I was putting together the pieces of a puzzle while reading this book because we're only learning the truth about her grandmother's past as Marisol uncovers more and more secrets and I swear some of these secrets had me shook as fuck. Just when I thought I had things figured out, Cleeton would throw in a twist that would turn this story on its head and left me with my jaw on the floor. The unpredictability of this story is what makes it such a page turner and I promise you won't be able to put this book down until all truths are revealed.
Marisol and Elisa are two courageous women who fight fiercely for what they believe in and love just as deep. Elisa has always lived a luxurious life never having to worry about money or politics until the night she meets a man at a party named Pablo who opens her eyes up to the cold harsh reality of Cuba's current state. She ends up falling for this man who turns out to be a revolutionary and as her love grows for Pablo, Elisa finds herself questioning where her loyalties lie: with her country or with her heart. Elisa's story definitely brought me to tears because she faces so much loss at such a young age and I can't even begin to imagine what it was like to have to flee your home because of its corrupt government. Then we have Marisol who has always had a close bond with her grandmother, Elisa. As a child, she loved listening to Elisa's stories about her life back in Cuba but when Marisol arrives to Cuba, she comes to the realization that her grandmother's stories were of a romanticized version of Cuba and the truth is that the people of Cuba are still struggling today. History ends up repeating itself as Marisol ends up falling for a revolutionary who is trying to bring about change to Cuba's current government through his writing. The pair eventually find themselves in a situation that will force them to make some tough decisions if they want to stay alive. I loved the parallels between Marisol and Elisa's life. It was so creative how Cleeton managed to put Marisol and Elisa in such similar situations and I felt like some of Elisa's choices helped guide Marisol to make the choices that she made. The bond between Marisol and Elisa is what makes this story so powerful and beautiful and it's the main reason why I loved this book so much.
Next Year in Havana was an amazing read and if you haven't read this book yet, pick it up ASAP! Don't wait like I did because this story is too beautiful to miss out on!