Royally Yours (Royally #4)
Publication Date:
October 30, 2018
Publisher:
Emma Chase LLC
Add to Goodreads || Buy on Amazon  
Rating: ★★★★
Synopsis via Goodreads: New York Times bestselling author Emma Chase returns with a sweet and sexy standalone in the Royally Series.

Princess Lenora Celeste Beatrice Arabella Pembrook had an unusual childhood. She was raised to be a Queen—the first Queen of Wessco.

It's a big deal.

When she's crowned at just nineteen, the beautiful young monarch is prepared to rule. She's charming, clever, confident and cunning.

What she isn't… is married.

It's her advising council's first priority. It's what Parliament is demanding, and what her people want.

Lenora has no desire to tie herself to a man—particularly one who only wants her for her crown. But compromises must be made and royals must do their duty.

Even Queens. Especially them.

**

Years ago, Edward Langdon Richard Dorian Rourke, walked away from his title and country. Now he's an adventurer—climbing mountains, exploring jungles, going wherever he wants, when he wants—until family devotion brings him home.

And a sacred promise keeps him there.

To Edward, the haughty, guarded little Queen is intriguing, infuriating…and utterly captivating. Wanting her just might drive him mad—or become his greatest adventure.

**

Within the cold, stone walls of the royal palace—mistrust threatens, wills clash, and an undeniable, passionate love will change the future of the monarchy forever.

Every dynasty has a beginning. Every legend starts with a story.

This is theirs.
*I received a copy of this book from the author/publisher in exchange for an honest review.*
The Royally series is one of my all-time favorite series by Emma Chase so when she announced that there would be a fourth installment to the already exceptional series, I could hardly contain my excitement!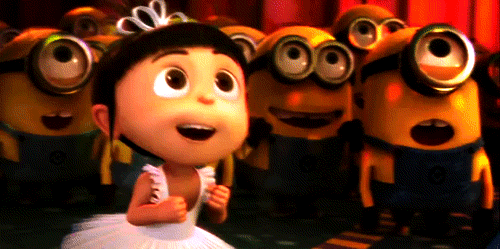 Not having read the synopsis beforehand, I was under the impression that Royally Yours would be about the next generation of Wessco royalty. Colored me surprised when I realized that this was actually going to be Queen Lenora's story and how she came to be the first Queen of Wessco. I'll admit, I was not really a fan of Queen Lenora before reading this book. She came off as a bit of an ice queen in the previous books, but I have always wanted to know more about Queen Lenora's rise to power so I hoped this book would help me to better understand her and maybe by the end, I would feel differently about the first Queen of Wessco.
Princess Lenora Celeste Beatrice Arabella Pembrook has spent all her life preparing for the day that she would take her father's place and be crowned as the first Queen of Wessco. That day comes sooner than anticipated and while the young Queen may be ready to take on the leadership role, others question her ability to rule merely for the fact that her ring finger is still bare. Edward Langdon Richard Dorian Rourke left Wessco years ago in search of adventure, but is called back home when tragedy strikes. A man of his word, Edward stays in Wessco to fulfill his promise of standing by Queens Lenora's side and taking her hand in marriage. What starts out as an arrangement slowly turns into something more and will inevitably change the future of the monarchy forever.  
GOSH THIS BOOK WAS SO UNEXPECTEDLY CUTE! My cheeks are still hurting from the big ass grin I had on my face while reading this book. I'll be honest, Royally Yours is a book I wasn't sure I wanted but ended up being a book I needed because it completes this series so well. It takes us back to the beginning to where things first started to change within the monarchy and a new type of leadership was established. While the first half of the book is very politics heavy, it's also a bit emotional because Queen Lenora faces a lot of loss but she can't really take a moment a grieve because there are so many people depending on her to run the country. One of the deaths in particular totally caught me off guard and had me balling my eyes out. But the second half of the book is where the story turns sweet and even a bit sexy at times. I was living for the romance between Queen Lenora and Edward. It wasn't love at first sight, but I loved how they took their time and got to know each other. They eventually became like one badass power couple and I was so here for it! 
Queen Lenora Celeste Beatrice Arabella Pembrook is the true definition of what it means to be a Queen! She is a force to be reckoned with and will put you in your place if you try to cross her. I have a new found respect for Queen Lenora and I'm so happy Emma Chase gave readers this chance to get to know her better. Queen Lenora is far from the ice queen I initially pegged her to be. She's passionate, empathetic, head-strong and cares deeply for the people of Wessco. She wants only the best for her people and will literally do whatever it takes to achieve that, including getting married to a stranger. Now we all know that Emma kills it when it comes to swoon-worthy heroes and Edward definitely had me swooning all over the place with his charming personality. He's a bit of a rebel at heart who has spent the past few years going one place to the next, never truly finding what he was searching for. That is until he meets Queen Lenora and for the first time in his life he feels grounded. I just loved how well these two worked together so much because and bring out the best parts of one another. I seriously wish this book had been a few chapters longer so I could have a few more sweet moments of these two enjoying one another's company.
Royally Yours was the perfect conclusion to one of my favorite series and I'm glad that Emma wrote this story. I'm going to miss these characters so very much but I have a feeling we'll be seeing them again sometime in the near future!
EMMA CHASE
Emma Chase is the New York Times and USA Today bestselling author of the hot and hilarious Tangled series and The Legal Briefsseries. Emma lives in New Jersey with her husband, two children and two naughty (but really cute) dogs. She has a long-standing love/hate relationship with caffeine.
Website || Facebook || Newsletter || Twitter || Goodreads