Hey guys!
WINTER IS HERE…well sort of. NYC got its first snow fall for the season and luckily it was a light one because I am not ready for any heavy snow just yet. NYC was a mess though, with MTA not running and numerous accidents and it just made this whole week more stressful. Luckily I had some really great reads to keep me company during this messy week. 
Anyways, let's get to my week in blogging!
Let's get started!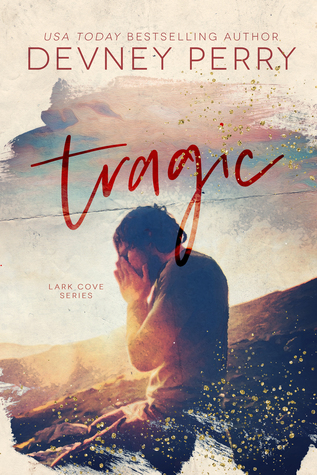 I had yet another great reading week! I finished my binge-read of the Stroked series by Meghan Quinn and absolutely loved it. Pucked Love and Tragic were two of my most anticipated releases for this month and for the most part I enjoyed them. Control is a novella that is part of K. Bromberg's Everyday Heroes series and it was a sexy read.
It's been a hot minute since I read a dark romance and I'm hoping Webster's latest release will fill my dark romance craving.
No ARCs for this week!
➳ [November 11] The Weekly Rewind: November 11, 2018
➳ [November 12] Fireworks by Sarina Bowen
➳ [November 14] WWW Wednesday- November 14, 2018
➳ [November 15] Mini Reviews: Of Sassy Gals & Swoon-Worthy Men
That's all for this week! Comment down below and let me know how your reading/blogging week went!