Publication Date:
November 13, 2018
Publisher:
Self-published
Add to Goodreads || Buy on Amazon  
Rating: ★★★
Synopsis via Goodreads: As an NHL player, relationships haven't been my thing. Shrouded in secrecy and speculation, they never last very long. But then that's what happens when you require an NDA before the first date. 

Until Charlene. She's like a firefly. She's elusive, and if you catch her she'll burn bright, but keeping her trapped dulls her fire and dims her beauty. 

I caught her. And as much as I might want to keep her, I'll never put the lid on her jar. Not at the risk of losing her. So I've let her set the rules in our relationship. 

But as long hidden secrets expose us both, I discover exactly how fragile Charlene is, and how much I need her. 

We're all broken. We're all messed up. Some more than others. Me more than most. 

The FINAL standalone novel in The Pucked Series.
The last installment in the Pucked series is finally here!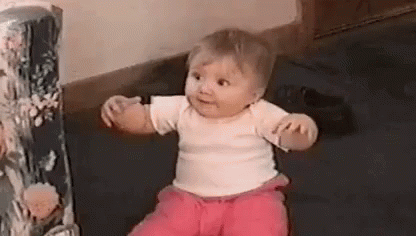 But before I get to my review, I think it would be fitting if we take a look back at my experience while reading this series. I've never fully reviewed any of the previous Pucked books before, mainly because it was not love at first sight when I started this series and I so badly wanted to love it since it's such a beloved series among romance readers in the community. I actually still have a lot of not so nice things to say about the first book and I literally can't even discuss that book without my temper flaring (can you tell that Violet and Alex are my least favorite couple, lol?). But while there is a lot of hate, there is a bit of love (especially for my main squeeze Lance Romero) and Helena Hunting has somehow managed to make me love some of these characters and I'm not gonna lie, I'm gonna miss this wild bunch. Now let's get on with this last hoorah!
Charlene Hoar and Darren Westinghouse have spent the past two years living by one rule: what happens behind closed doors stays behind closed doors. That is until Darren's teammates walk in on Charlene in a compromising position—then their group of friends start asking questions. But what happens when Charlene and Darren's own secret pasts threaten to break them apart, will these two be able to find the courage to let one another in or will being vulnerable prove to be too much for either one of them to handle? 
Pucked Love is the final installment in the Pucked series and while it can be read as a standalone, I feel like reading this book first without having read the previous books would just ruin the HEAs for all the other couples so I personally would recommend reading the series in order before picking up this book. Moving on, I have been DYING for Charlene and Darren's book for quite some time now and was high key pissed when the audiobook was released months before the ebook because patience is not one of my virtues. I've had so many questions about our secretive pair and I felt like I've waited forever for all of them to be answered. I gotta say, while I did enjoy the romance and getting to see these characters again, the inconsistencies in the story line was what held me back from rating this book higher and I'm kind of scratching my head a bit because how does one mess up the details for a story they created?
I'm gonna start off by discussing what didn't work for me in this book before I get to the good stuff. So this book starts off with a prologue that takes place two years prior and shows Darren laying down his rules when it comes to dating and Charlene basically saying "fuck your rules" and telling Darren how things were going to be between them. Then there's a time jump to the present and it just felt like an awkward place to start because we don't really get a strong enough backstory for these two. In the previous books, Charlene and Darren's relationship was always hush hush so we as readers never really knew what was going on between them so going into this story with the two year time jump didn't work for me. Hunting should've either thrown in some flashback scenes of when these two first started dating or she should've moved Darren and Charlene's story up on the timeline so all these missing gaps could've been filled in. Also, these two definitely don't act like a couple who have been together for two years. During the first half of the book, Darren and Charlene are quite awkward around one another, as if they're walking on eggshells and not wanting to say or do something to offend the other. It was just so weird and things felt forced which doesn't make sense because they seemed to care a lot for each in the previous books. And finally we have the inconsistencies. Y'all, I'm really confused because some of the details about Darren's family life doesn't match up with what we were previously told. In Forever Pucked, we're told that Darren's parents live in the South Carolina but in Pucked Love it states that Darren was raised by his strict grandparents and his parents aren't involved in his life. Now the thing is, the truth about Darren's childhood plays a major part in this story as it explains why he is so big on privacy when it comes to relationships so changing such an important detail like that just for added shock value screws up the story line. There are also a few other inconsistencies about Darren that had me going back to reread more of Forever Pucked and this is another reason why I think this book should've been written earlier because maybe then all these inaccuracies could've been avoided.
Now onto the good. Despite their awkwardness in the first half of the book, I really do like Charlene and Darren as a couple and I think they fit perfectly with one another. They've both been through some shit and they get each other and understand one another's hesitations so that's why they work well together. Even though he may seem a bit intimidating, Darren is a low key softie and will protect Charlene no matter the cost which is probably why he's my second favorite hero in this series (because no one can beat my baby Lance of course!). Charlene on the other hand has proven that she definitely has a bit of crazy in her. I wasn't expecting it at all and now I see why she and Violet are best friends. While there was a lot of foolery when it came to all the plot twists, I can't help but say that I was somehow entertained by them. Yeah they were over the top and some were just down right strange, but Hunting had me cracking up so I guess that's a plus in my books. 
Pucked Love was definitely not a perfect book but it wrapped up this series quite nicely and like I said before, I am definitely gonna miss these characters and all their wild antics. These books were good, cheesy entertainment when I needed to be pulled out of my reading slumps and despite the rocky start, I don't regret picking up this series in the end.