Hey Guys!
WWW Wednesday is a weekly meme hosted by Sam @ Taking On A World Of Words. Simply answer the following questions: 
♥

 What did you recently finish reading?
♥

 What are you currently reading?
♥ What do you think you'll read next?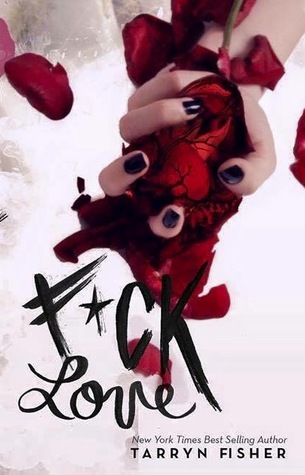 F*ck Love by Tarryn Fisher
I spent the weekend binge-reading yet another author's books. I had three of Tarryn Fisher's books left to read on my TBR and I wanted to knock them off before the year was over. Mud Vein was a twisty psychological thriller and that had me all the way fucked up. I couldn't even rate the book. F*ck Love was an okay read for me. I loved the writing and I related a lot to the character but I hated the romance.

Marrow by Tarryn Fisher
I'm about halfway through Marrow and I'm stressed af because I have no idea where this story is going. I feel like the ending is gonna be wild and I'm not ready for it.

Good Gone Bad by Giana Darling
I'm so hyped to start the third book in The Fallen Men series! If you enjoy dark MC romances then you need this series in your life!
What are you guys reading this week? Leave me your links down below!