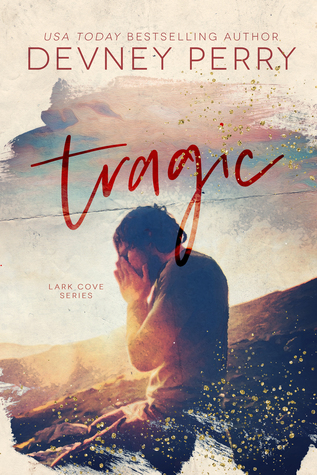 Publication Date:
November 13, 2018
Publisher:
Self-published
Add to Goodreads || Buy on Amazon  
Rating: ★★★★
Synopsis via Goodreads: Kaine Reynolds wants nothing more than solitude. After an unthinkable tragedy destroys his family, he's cut off all ties to his former life so he can battle his grief the only way he knows how.

Alone. 

So when Piper Campbell knocks on his door, rambling on about being his new neighbor, he slams the door in her face.

But Kaine's gruff demeanor doesn't scare her. She's set on living in Montana and starting over after a terrible divorce. And she wouldn't mind having a fling to chase away the pain of her husband's betrayal. Her handsome, albeit rude, neighbor is the perfect candidate.

Yet what neither of them suspect is that their no-strings affair will result in the surprise of Piper's lifetime—and Kaine's worst fear.
After a cheating scandal and public divorce leaves her in pieces, Piper Campbell decides that she needs a change in scenery and picks up her life in NYC and moves to Lark Cove, Montana. She's hoping the small town and scenic views will help mend her broken heart and finally move on from the past. What she gets instead is a grumpy neighbor who is easy on the eyes and Piper finds herself drawn to him. Kaine Reynold has spent the past three years living in solitude trying to forget the past but that plan is shot to hell when his charismatic new neighbor moves in. Despite his resistance, Kaine slowly starts to warm up to Piper and though neither one is looking for a commitment, they agree that there is no harm in warming each others bed once in a while…or so they think.
Tragic is the third installment in the Lark Cove series and one of my most anticipated releases for the month of November! I've been slowly falling more and more in love with this series with each new installment and couldn't wait to see what Perry had in stores for Piper Campbell. I love being back in this small town world with all these characters, though I did miss having Hazel around with her sassy remarks and words of wisdom. But luckily Piper's big personality managed to win me over and I instantly fell in love with her character. She showed up to Lark Cove with her Mini Cooper as if to say "Bitch, I have arrived" and I was so here for it! The thing I loved most about Piper is that she knows what she wants and she has no problem going after it. I love her fierce confidence and she definitely needed a strong back bone to deal with a grump like Kaine. Just like it took Kaine a while to warm up to Piper, it took me a while to warm up to Kaine. His character is so hard to read in the beginning because he's just so closed off. We're only given pieces at a time of what his secret is so it wasn't until we got the whole picture that my heart broke for him and I finally understood why he chose to live in solitude for so long. The fact that Piper and Kaine have such polar opposite personalities is the reason why they work so well together. Piper calms Kaine whenever things become too overwhelming for him and Kaine treats Piper with the respect and love she deserves. Piper also knows how to put Kaine in his place and he definitely needs a strong woman like that to keep him in line! 
I personally felt like the romance in this book was a slow-burning one, though not in the typical sense. Things start off pretty hot and heavy between Piper and Kaine and I was hoping there wouldn't be any insta-love involved since I despise it so much. And luckily there wasn't! Even with the unexpected surprise, Kaine and Piper were pushed further apart before they were brought back together. I really like that Perry didn't use any shortcuts to make these two fall instantly in love because Kaine had a boatload of issues to work out before he could think about saying "I love yous" to anyone.
The story itself did fall a little short for me because I kind of expected it to be a bit more tragic. Don't get me wrong, I did shed some tears during the last few chapters because emotions were running high but I had expected this story to be emotional throughout and not just until the very end. It could have been my own fault for building things up too much in my head, but I just needed some more emotions on the page.    
Though I expected more, Tragic was still a decent installment to the Lark Cove series and I can't wait to get my hands on the final book next year. I feel like Perry saved the best for last with Sofia's story and I'm ready for all the feels with Tinsel!