WELCOME TO THE BEST OF 2018!
It's that time of the year again! With the end of the year upon, I've decided to share some of my favorites for the year of 2018. For the next five days, I will be posting THE BEST OF 2018 for five categories. Today, I'm listing the BEST NEW-TO-ME AUTHORS I read in 2018 AND they will be in no particular order because there's already so much pressure to narrow this list down to only a few choices so it would be even more of a struggle to decide which author gets the top spot. Without further ado, let's get to the winners!
Let's get started!
DEVNEY PERRY
If you love small town romances, they Devney Perry is the author you need to read. Her books are simple, yet emotional and her characters are so relatable. I'm excited to see what she puts out next in 2019 and hopefully I enjoy those books as well!
MAX MONROE
Deanna introduced me to this author duo and I officially became trash for there books this year. Every book they write is so unique and funny and hits me right in the feels, I just can't get enough!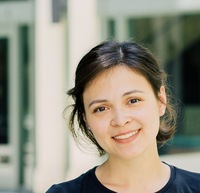 HELEN HOANG
Honestly Helen is just all over my favorites list and I just can't stop screaming about her and her amazing book! I can't wait to see what she has in stores for readers in 2019.
ALYSSA COLE
Shout out to Nick for convincing me to read Alyssa's Reluctant Royals series because now I've fallen in love with an amazing cast of characters. I seriously can't wait to get my hands on the next two books in this series.
SARA NEY
Yet another author that Deanna recommended to me! I had such a fun time binge-reading Sara's douchebag series and I've been enjoying her latest series as well. Sara somehow makes douchebags appealing which is like a gift because I absolutely can't stand asshole heroes at all.
CHANEL CLEETON
Okay so I've only read one of Chanel's books this year but honestly it was so damn good that she's earned a spot on my favorites list. I definitely need to read her backlist releases in 2019!
And there you have it folks, my picks for my top new-to-me authors I read in 2018! Were any of my faves your faves as well? Comment down below and let me know so we can fangirl together!