Hey guys!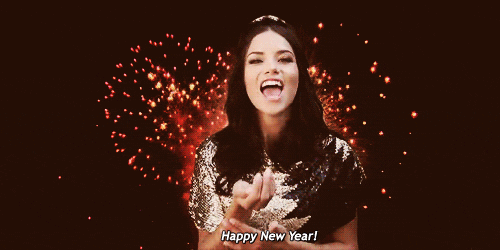 Hello book blogging friends! I hope everyone enjoyed the holiday season and had a lovely new year! I'm officially back to blogging and I'm ready to get back into the swing of things. I'm also ready to get to reading all these amazing new romance books that are set to release this new year. Hopefully the book gods bless me with a good reading year. 
Anyways, let's get to my week in blogging!
Let's get started!
My first two reads for the new year and they were both great reads! I definitely recommend Jenny Holiday's Bridesmaids Behaving Badly series if you enjoy cute romances with shenanigans and amazing friendships. Raw: Rebirth gave me a horrible book hangover and now I'm missing Twitch and Lexi. *SIGH*
I'm only a few chapters into this one but Meghan Quinn already has me cracking up with this book so that's a good start!
I can't wait to read this bad boy soon!
I will be back to posting regularly this week so look out for new content!
That's all for this week! Comment down below and let me know how your reading/blogging week went!