Hey guys!
Not to be dramatic and shit but as I'm typing up this post, I'm pretty sure my fingers are about to fall off because THEY'RE PRACTICALLY FROZEN! It's been so cold over on the east coast and I just wanna go hibernate in my bed until the temperature warms up. Besides the freezing temperatures, this week was a rather slow one. I swear I spent most of thinking it was Thursday because I just wanted it to be Friday so badly. I plan on not leaving my bed until Monday morning for the rest of the weekend because it's too cold for that.
Anyways, let's get to my week in blogging!
Let's get started!
It's only the start of the new year and I already have my first negative review! I was not at all a fan of A Place Without You and I'm high key upset because the cover is so freakin' hot! Like I don't deserve this. The Secret to Dating Your Best Friend's Sister was hilarious and sweet and I'm kind of hoping Meghan gives some of the secondary characters in this book their own books as well.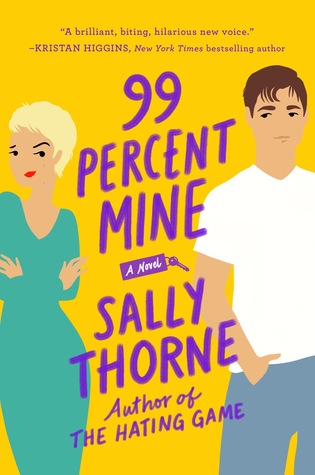 I've seen mixed reviews for Sally's upcoming release but I'm hoping it works in my favor!
My little fingers have been one-clicking books like crazy on Netgalley. Someone really needs to take my account away before this gets out of hand but I'm excited to read all these books soon!
➳ [January 6] The Weekly Rewind: January 6, 2018
➳ [January 7] The One You Fight For by Roni Loren
➳ [January 8] Top Ten Tuesday: Most Anticipated Releases for the First Half of 2019
➳ [January 9] WWW Wednesday- January 9, 2019
➳ [January 11] Mini Reviews: A Sasquatch, A Guardian Angel and A Whole Lot of Funnies
That's all for this week! Comment down below and let me know how your reading/blogging week went!