Overnight Sensation (Brooklyn Bruisers #5)
Publication Date:
January 22, 2019
Publisher:
Tuxbury Publishing LLC
Add to Goodreads || Buy on Amazon  
Rating: ★★★½
Synopsis via Goodreads: Everyone knows the girl is off limits. But it's so good to be bad.

Heidi and I have been trading hungry looks all year, and everything she does makes me smile. But I don't do girlfriends, and I certainly can't get involved with the league commissioner's daughter. I need shots on goal, not a hookup and a widely misunderstood paparazzi photo.

Can I resist her, though? The way she teases me should be a game penalty for interference with my libido. 

There's this guy…

Jason wants me, but he won't admit it. That man looks at me the way a hockey player eyes the lunch buffet after practice–and I love it.
But when victory is finally within my grasp, I blow it and humiliate myself. Even then I can't even avoid him–as the team intern, I'm in constant view of his hard body and cocky smile.
I need another chance. Jason Castro is about to learn the true meaning of an overnight sensation.
*I received a copy of this book from the author/publisher in exchange for an honest review.*
THE HOCKEY STUDS OF BROOKLYN ARE BACK!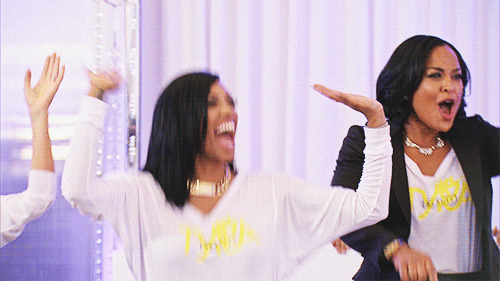 I was unsure about whether or not Sarina Bowen would be adding more books to this series after finishing Brooklynaire, but I'm happy to see that she is! I really love this world and this group of characters so I'm totally here for more of the Brooklyn Bruiser players getting their own books with HEAs too! Now let's get on with the review.
Nicknamed the "Overnight Sensation", Jason Castro made a name for himself last season and became the player to watch once the new season started. With all eyes on him, there's no room for error and that includes staying away from the commissioner's daughter—no matter how attractive she is. But when a scandalous photo of him and the commissioner's daughter starts circulating online, Jason finds that his future as a Brooklyn Bruiser player might not as secured as he thought.
Heidi Pepper has had her eyes set on Jason Castro for a while now but on the night she finds the courage to finally make a move, she finds herself making contact with the sidewalk instead. Things get even worse when a photo of her with Jason starts circulating the internet and her father, aka the commissioner, sees it and tells Heidi to stay away from him. Going against her father's wishes, Heidi is determined to get a second shot with the "overnight sensation", but at what cost?
Oh how I've missed these characters so much! Something that always worries me as more books are added to a series is that characters who appeared at the start of the series will slowly start to fade into the background, but that doesn't happen here. We get to catch up with most of the characters who have coupled off, especially my faves Leo and Georgia and Nate and Becca! I loved being able to catch up with the whole gang.
I absolutely adored Jason Castro! He's sweet and funny and just an all around great guy. He's a big family guy and a great friend to his teammates. He does have some baggage which is why he's so hesitant to commit, but once he does, he's all in! I initially thought I wouldn't like Heidi's characters. I was so ready to write her off as one of those girls who are used to always getting their way because it's all they've ever known. But first impressions are not always as they seem because I actually ended up loving Heidi and rooting for her to achieve her dreams. Heidi's father put her through the most and I personally would've lost it, but our girl Heidi is a fighter and she completed all the tasks that her father required her to do with a freakin' smile. The romance starts off rocky and then things are put on hold because both Jason and Heidi have so many obstacles to overcome in their careers that love is put on hold. But once Jason stops fighting his feelings for Heidi, sparks fly between the pair and I think they work really well together. I really love that Jason is so supportive of Heidi reaching her goals and helped her anyway he could. Heidi showed Jason that even though sometime love can hurt, not allowing one's self to love at all does more damage than good and helped him to be open to letting someone in again.
While there were a lot of things that I liked about this story, there were two things in particular that really annoyed me. The first being the ending. This has been the same complaint I've been making for Bowen's last few releases, but I just feel like the ending was rushed. In the last chapter, a bombshell was dropped on Heidi in regards to a secret that her parents have been keeping from her so we didn't really get to see if thinks worked out for her career-wise. Like, I have a lot of questions and considering we spent most of this book watching as Heidi tried to prove herself to her father, it would've been nice to see if she actually accomplished her goal or not. My second issue has to be with the cover. Our hero Jason Castro is a biracial hero. His mother is white while his father is half-Brazilian and half-Cuban. He favors his father as his skin is brown and he even refers to himself as a brown guy. This leads me to ask WHY THE FUCK IS THERE A WHOLE WHITE DUDE ON THIS COVER?! I'm so annoyed by this because it would've been nice to see a brown guy on the cover instead of this white-washed mess. I thought we would've moved passed issues like this in 2019 but I guess I'm asking for too much. *SHRUGS*
Despite the rocky ending and my issue with the cover, Overnight Sensation was still an enjoyable read and I'm curious to know which Brooklyn Bruiser player will get a happily-ever-after next. Hopefully we'll also be able to catch up with Heidi and Jason in the next book and I'll be able to see how things ended up working out for Heidi.