Happy Tuesday!
Top Ten Tuesday is a bookish meme hosted by That Artsy Reader Girl. This week's topic is Books I Meant to Read In 2018 But Didn't Get To. This week's topic is self explanatory so I'm just gonna get right into the post!
Let's begin!
1. Consequences by Aleatha Romig: My coworker has been on my ass for like three years now to read this series now. Hopefully 2019 will be the year that I finally read it.
2. Hollywood Dirt by Alessandra Torre: I totally had intentions of picking up this book after watching the movie but I never did, lol.
3. Dear Life by Meghan Quinn: I totally need to read this book in 2019, like no excuses.
4. Secret Lucidity by E.K. Blair:  Yet another book I forgot to pick up when it released.
5. Thirty Day Boyfriend by Whitney G.: I fell off my Whitney G. binge-read before I could get to this book.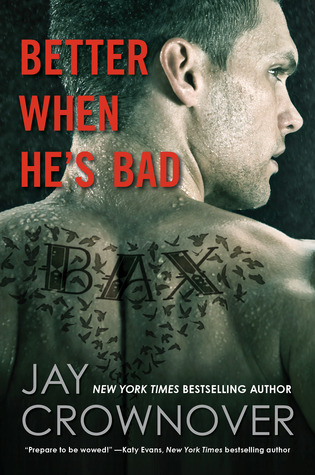 6. Wanting Mr. Cane by Shanora Williams: I totally planned on binge-reading this series once the final book released and just never got around to it.
7. Cocktales by Various Authors: Honestly this book is huge as fuck so I'm still on the fence about reading it.
8. Tethered Souls by Beth Flynn: I completely forgot that I didn't read this book when it released. I need to pick it up soon.
9. The Dirty Ones by J.A. Huss: I need to read this one soon so I can get my J.A. Huss fix.
10. Better When He's Bad by Jay Crownover: I need to get back to reading Jay's book so I will definitely be reading this series in 2019.
If you posted a TTT this week, leave your link down below!