Hey Guys!
WWW Wednesday is a weekly meme hosted by Sam @ Taking On A World Of Words. Simply answer the following questions: 
♥

 What did you recently finish reading?
♥

 What are you currently reading?
♥ What do you think you'll read next?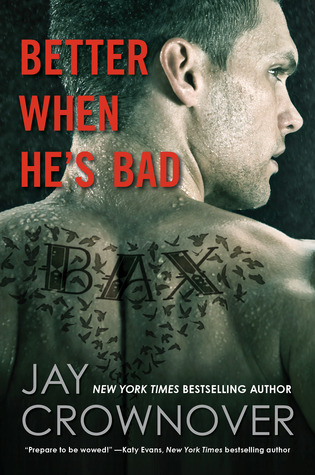 Better When He's Bad by Jay Crownover
So my dumbass spent like a day thinking I was reading Unmarriageable by Soniah Kamal but it turns out I was actually reading The Matchmaker's List! This is what happens when you don't put covers on ebooks and I have the books right next to each other on my Kindle App and click the wrong one. *FACEPALM* Anywho, The Matchmaker's List started off good but then the plot twist happened and it kind of ruined the story for me. I then started my binge-read of Jay Crownover's Better When He's Bad series and OMG I'M HOOKED! I can't wait to continue this series.

Better When He's Bold by Jay Crownover
So excited to see what's in stores for Race and to catch up with some of the other characters.

Better When He's Brave by Jay Crownover
Then I'm finishing up this series so hopefully it ends on a good note!
What are you guys reading this week? Leave me your links down below!