Hey guys!
We're only a few days into a new month and things have already gone downhill for me. I guess 2019 really ain't gonna be my year either. *DEEP SIGH* I was recently diagnosed with vocal cord paralysis which was caused by the respiratory infection I had back in February. So basically the infection caused nerve damage to my left vocal cord and it's not functioning the way it's suppose to. It's been extremely frustrating because not only can I not speak, but the other symptoms have taken a toll on me physically. It's a bit isolating to be honest since I can't really communicate and I've been basically using hand motions to make out what I'm trying to say. I don't even know how long it will take my nerves to regenerate since the estimated recovery time is 3-12 months. I really just need to throw my whole immune system away at this point because it's failed me one too many times this year and I'm over it!
Anyways, let's get to my week in blogging!
Let's get started!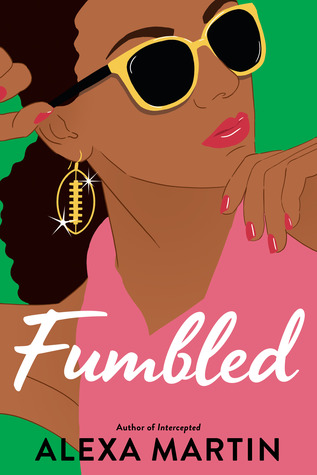 I had such a good reading week! Loved both of these books so much!
This book has me laughing up a storm and it's definitely helping to mellow out my sour mood.
 I can't wait to read this book! I loved The Red when I read it to years ago so hopefully this sequel will be just as good.
➳ [March 31] The Weekly Rewind: March 31, 2019
➳ [April 1] Hook Shot by Kennedy Ryan
➳ [April 3] WWW Wednesday: April 3, 2019
➳ [April 4] The Monthly Recap: March 2019
That's all for this week! Comment down below and let me know how your reading/blogging week went!