Publication Date:
 April 9
, 2019
Add to Goodreads || Buy on Amazon  
Rating: ★★★★★
Synopsis via Goodreads: In 1960s Florida, a young Cuban exile will risk her life–and heart–to take back her country in this exhilarating historical novel from the author of Next Year in Havana, a Reese Witherspoon Book Club pick.

Beautiful. Daring. Deadly. 

The Cuban Revolution took everything from sugar heiress Beatriz Perez–her family, her people, her country. Recruited by the CIA to infiltrate Fidel Castro's inner circle and pulled into the dangerous world of espionage, Beatriz is consumed by her quest for revenge and her desire to reclaim the life she lost.

As the Cold War swells like a hurricane over the shores of the Florida Strait, Beatriz is caught between the clash of Cuban American politics and the perils of a forbidden affair with a powerful man driven by ambitions of his own. When the ever-changing tides of history threaten everything she has fought for, she must make a choice between her past and future–but the wrong move could cost Beatriz everything–not just the island she loves, but also the man who has stolen her heart… 
*I received a copy of this book from the author/publisher in exchange for an honest review.*
WE HAVE MY FIRST FIVE STAR READ FOR 2019!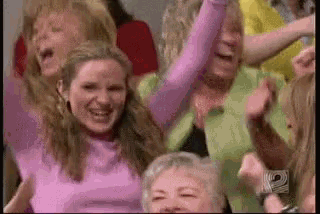 Before I get into my review, I just wanna be a little messy and throw some shade real quick. Last year, Chanel Cleeton released Next in Year Havana and honestly I feel like everyone slept on it a lil bit, myself included. It wasn't until Reese Witherspoon chose it as her book club pick did everyone's ears perk up and there were grabby hands everywhere, mines included. Moral of the story: stop sleeping on Chanel Cleeton's book and get to reading y'all! Moving on…
In the companion novel to Next Year in Havana, When We Left Cuba follows the story of Beatriz Perez, a young Cuban heiress who longs to return home and to be among her people. It's been almost a year since the Perez family fled Cuba after Fidel Castro came to power and Beatriz is itching to find a way back to Cuba—to take down Castro and to take back her country. But knowing who to trust and which moves to make will prove to be much harder than she thought and if Beatriz hopes to make it out alive, she's going to have to be willing to risk it all—no matter the price.
You know, Chanel Cleeton snatched my soul in Next Year in Havana—but she came for my whole existence with When We Left Cuba!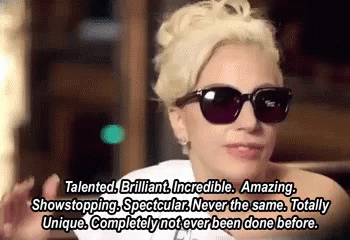 I don't think there are enough adjectives in the world to accurately describe the perfection that is Cleeton's writing. Her words suck you in from the very first page and getting yourself to stop reading for just even one second becomes such a difficult task to accomplish. Cleeton's writing is so vivid that I could literally see this story playing out in my head like a movie. I felt like I was transported back to the 1960s and was actually living through all the events that were taking place. This book is very politics heavy as we see the tension between Cuba and America rise and the possibility of war on the horizon and to be honest, politics can sometimes cause a story to drag but I didn't feel that here. I was constantly kept on my toes, waiting for when the next jaw-dropping twist would occur and to see which one of these characters would end up on the chopping block next. There are so many intense situations occurring one after the other and I swear, I gasped so many times while reading this book and the ending gave me literal heart palpitations!
I went into this book knowing that Beatriz was gonna bring hell but I was still not expecting her to go the lengths she did! But first, can I just say that all the men in this book are literally trash and the fact that Beatriz put up with some of this shit makes me just love her character even more. In a era where women are told that their only focus should be on marriage and family, Beatriz goes against the societal norms and shows that woman are capable getting their hands dirty too. Beatriz is strong as hell and brave as fuck! The things she went through in this book, all the missions she was put on, she was basically risking her life trying to take down a dictator and there was no guarantee of success but she did it anyway because that's how much love she felt for Cuba. Beatriz's journey is not an easy one but you'll be rooting for her all throughout it!
There is a little side romance among all the political warfare that is going on and y'all it was so scandalous! I loved the way Cleeton managed to weave the romance into this story and though it wasn't the main story line, Beatriz's relationship with Nicholas Preston does come into play when it comes to Beatriz making certain decisions. From tender moments to heartbreaking ones, you see as Beatriz struggles between her love for her country and her love for an American man and trying to choose between the two. This romance has so many ups and downs and while I personally wasn't the biggest fan of Nick, I do think he was a good fit for Beatriz because he allowed her to be her full true self and he softened some of Beatriz's rough edges and we got to see a more vulnerable side to her. The thing I love most about this romance is how Cleeton was always bringing these two back together in the most unexpected ways, showing us that sometimes love does triumph in the end.
When We Left Cuba was an unforgettable masterpiece and this book deserves all the stars! If you're still sleeping on Cleeton's books after reading my review then you really need to reevaluate your life choices and go pick this book up NOW!