Hey guys!
Another rainy week in NYC and I'm pretty sure I've forgotten what the sun looks like. But that's okay because yo gurl is going to Orlando this week and she's gonna soak up all the sun! I've literally spent the last too weeks planning this trip with one of my friends and we're both so excited to let loose. It's also my first time going to Orlando so I'm excited to visit all the theme parks and get me some Mickey ears. Just a heads up, I'm taking a break from posts this week because I just want to go on vacation and not worry about anything related to blogging. The Romance Corner will be back to it's regular scheduling next week!
Anyways, let's get to my week in blogging!
Let's get started!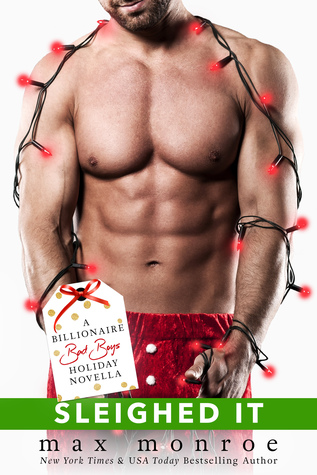 I finally finished my binge-read of the Billionaire Bad Boys series and what a wild ride these past two weeks have been! I'm certainly gonna miss all these characters and I'm planning on reading the spin-off series next month.
Finally started the next book in the London Celebrities series and I can't wait to see how things play out.
I've waited YEARS for this series and I can't wait to read this novella soon!
➳ [April 14] The Weekly Rewind: April 14, 2019
➳ [April 15] Serious Moonlight by Jenn Bennett
➳ [April 17] WWW Wednesday: April 17, 2019
➳ [April 19] Fumbled by Alexa Martin
That's all for this week! Comment down below and let me know how your reading/blogging week went!