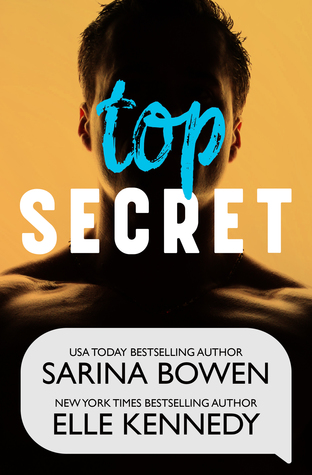 by Sarina Bowen & Elle Kennedy
Publication Date:
 May 7
, 2019
Publisher:
Tuxbury Publishing LLC
Add to Goodreads || Buy on Amazon  
Rating: ★★★★
Synopsis via Goodreads: Bestselling authors Sarina Bowen & Elle Kennedy return with their first Male / Male romance in 3 years.

Jock. Secretly a science geek. Hot AF.

LobsterShorts: So. Here goes. For her birthday, my girlfriend wants…a threesome.

SinnerThree: Then you've come to the right hookup app.

LobsterShorts: Have you done this sort of thing before? With another guy?

SinnerThree: All the time. I'm an equal opportunity player. You?

LobsterShorts: [crickets!]

Finance major. Secretly a male dancer. Hot AF. 

SinnerThree: Well, I'm down if you are. My life is kind of a mess right now. School, work, family stress. Oh, and I live next door to the most annoying dude in the world. I need the distraction. Are you sure you want this?

LobsterShorts: I might want it a little more than I'm willing to admit.

SinnerThree: Hey, nothing wrong with pushing your boundaries…

LobsterShorts: Tell that to my control-freak father. Anyway. What if this threesome is awkward?

SinnerThree: Then it's awkward. It's not like we'll ever have to see each other again. Right? Just promise you won't fall in love with me.

LobsterShorts: Now wouldn't that be life-changing…
*I received a copy of this book from the author/publisher in exchange for an honest review.*
THE QUEENS OF AUTHOR DUOS ARE BACK!
If you know me, then you know that I am a HUGE fan of Bowen and Kennedy's co-written books and that Wesmie is basically life! Seriously, I will never tire of Wes and Jamie and after finishing Top Secret, I lowkey wanted to go back and reread Him and Us. But I'm totally getting off topic here so let's get back to talking about the new release at hand: Top Secret.
Top Secret is a M/M college romance that starts off with our hero, Keaton Hayworth, on a mission to fulfill his girlfriend's birthday request for a threesome. Keaton has never been with another man before nor has he ever thought about it but he wants to make his girlfriend happy so he signs up for an app to find a potential third party. He ends up matching with SinnerThree and the two hit it off leading Keaton to start questioning his own sexuality. But things take an unexpected turn when SinnerThree turns out to be none other than Keaton's fraternity brother, Luke Bailey. Will Keaton go through with the original plan or will he call things off before they even start?
When I first started this book, I was on the fence about this whole plot because I was unsure about whether or not it would work for me. I love a good ménage romance but when two of the people in the little trio are already a couple, things can get super messy—and by messy, I MEAN CHEATING. Cheating is a hard limit for and I absolutely can't stand it (most of the time) and I was worried Bowen and Kennedy would take that route. BUT THANK GOD THEY DIDN'T.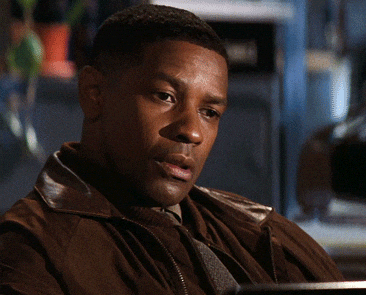 So yes, this book does start off with Keaton being in a relationship with his high school sweetheart but there is no cheating! Moving on, I really liked how these author's handled Keaton's sexuality. It didn't feel forced but rather we got to see Keaton be open with being with another man and just let himself feel whatever he was feeling for Luke in order to see where things would go. Luke needed a little more convincing before he was fully on board with the budding relationship but once he let his guard down and just went with the flow, you could totally see that these two were made for one another.
The reason why I didn't love this book as much as I thought I would was because I couldn't really connect with Keaton. I'm not sure what it is but I just found his character to be flat. I just wasn't invested in any of his issues—except for him coming to terms with his sexuality. Honestly, I feel like I'm being judgy but most of Keaton's problems felt like some #firstworldproblems type shit. Keaton's two biggest worries were him disappointing his dad if he didn't become the next frat president or him still disappointing his dad because he didn't want to join the family company after he graduated and quite frankly, I just didn't care to see how things played out for him. Also, something that bothered me was the fact that Keaton never picked up on the fact that his girlfriend of six years was starting to pull away from him. That just didn't feel realistic to me but hey, men are also clueless at times so…lol. On the other hand, I loved Luke! Luke is an underdog and I'm such a sucker for these types of characters and I just wanted things to go right for him for once in his life. He comes from the wrong side of town and he has to work multiple jobs to afford to stay in school, but Luke keeps pushing forward every time. Also, Luke is sassy as fuck and I loved his personality. 
All in all, Top Secret was an entertaining college romance and I definitely recommend picking it up if you're in the mood for a college M/M romance. Now I just hope that it doesn't take another three years for Bowen and Kennedy to to co-write a book together because I seriously need more stories from these two soon!