The Bride Test (The Kiss Quotient #2)
Publication Date:
 May 7
, 2019
Add to Goodreads || Buy on Amazon  
Rating: ★★★★★
Synopsis via Goodreads: Khai Diep has no feelings. Well, he feels irritation when people move his things or contentment when ledgers balance down to the penny, but not big, important emotions—like grief. And love. He thinks he's defective. His family knows better—that his autism means he just processes emotions differently. When he steadfastly avoids relationships, his mother takes matters into her own hands and returns to Vietnam to find him the perfect bride.

As a mixed-race girl living in the slums of Ho Chi Minh City, Esme Tran has always felt out of place. When the opportunity arises to come to America and meet a potential husband, she can't turn it down, thinking this could be the break her family needs. Seducing Khai, however, doesn't go as planned. Esme's lessons in love seem to be working…but only on herself. She's hopelessly smitten with a man who's convinced he can never return her affection.

With Esme's time in the United States dwindling, Khai is forced to understand he's been wrong all along. And there's more than one way to love.
*I received a copy of this book from the author/publisher in exchange for an honest review.*
HELEN HOANG HAS DONE IT AGAIN!
The Kiss Quotient was my favorite read of 2018 so to say that I was hyped as fuck to start The Bride Test would be an understatement. I went into this sequel with very high expectations and I was not willing to settle if it didn't deliver (just kidding y'all)! Dramatics aside, I couldn't wait to dive into this story to see what Hoang had in store for us next and sure enough, once I started reading, I couldn't stop.
Khai Diep is all work and no play and his Vietnamese mother is not having it. Taking matters into her own hands, she goes to Vietnam to find him a potential bride and meets Esme Tran. Esme didn't know what to make of it when she was approached by the strange woman, but she decides to take a chance and agrees to the arrangement. Can Esme fly across the world and win Khai's heart or will she be the one to leave heartbroken instead?
I went into this book knowing that I was gonna enjoy it but I didn't expect to completely fall head over heels in love with it like I did. I also did not expect to love it more than The Kiss Quotient. Yes, y'all read that right, I loved The Bride Test more than The Kiss Quotient! I didn't even think this would be possible, but Hoang snatched my whole being with this sequel!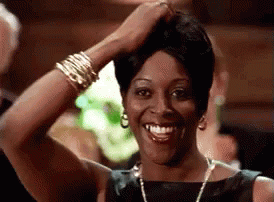 There's just so much that I loved about this book, the first being the importance of family and culture. First off, the amount of food mentioned in this book had me hungry. It all sounded so yummy! I also enjoyed seeing Khai's relationship with his brother Quan. These two had the most funniest conversations about love and women and they have a closer relationship than I expected. Quan really stepped up at times during this book which I totally wasn't expecting and now I just want his story because I need more of this sweet man in my life. My next favorite thing was the romance. Y'all, this romance left me for the dead. The angst nearly sent me to the emergency room. I was yelling at my eReader for Esme and Khai to kiss already because these two were taking forever to make a move. But despite my lack of patience, I loved the build up of the romance and how these two took their time to work through obstacles that would eventually bring them closer. Hoang totally had me swooning and tearing over these two and while the wait seemed forever, seeing Esme and Khai together at the end just made all that waiting worth it. Seriously, have tissues for the last two chapters because you will be bawling your eyes out!
Esme Tran made this book for me! I freakin' love this girl to bits and everything she stood for. Being an immigrant, I related to a lot of the struggles and obstacles that Esme faced when she came to America. Having to adapt to a whole new culture while somehow still maintaining your own isn't always easy and we see Esme struggle with that. Besides the culture shock, we see Esme just come into her own and find her voice and the courage to just take this opportunity to make something more even if it was a risk. Hoang wrote in her author's note that Esme shared so many things in common with her own mom and I related to that because Esme's journey reminded me of my own mother's in terms of coming to a new country and taking odd jobs and getting a GED and I'm sure many others will be able to relate to Esme's story too. Then we have our hero Khai who I was curious to get to know better. From the previous book, we already know that Khai is on the autism spectrum and he struggles with expressing emotions and letting people in. Relationships are not something that come easy to Khai and after having lost someone close to him, he doesn't really see the point in putting the effort to get to know Esme because he believes he can't ever give her what she wants. Throughout this book, we get to see Khai work through his grief and come to the realization that he is enough and he does have the capability to love. Seeing Khai come to this realization was another one of my favorite moments in this story and I think Hoang did a great job at handling this aspect of ASD and love and self-love.
The Bride Test was an amazing follow up to The Kiss Quotient and I eagerly await the next book in series. 2020 needs to hurry its ass up and get here already!