Happy Tuesday!
Top Ten Tuesday is a bookish meme hosted by That Artsy Reader Girl. This week's topic is Auto-Buy Authors. I swear, this topic has been done twice before but for the life of me I can't locate the previous posts so I'm just gonna be mostly listing recent authors I've added to my auto-buy list and hopefully it doesn't sound too repetitive.
Let's begin!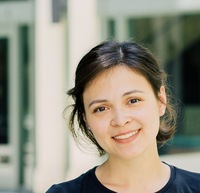 1. Max Monroe: This author duo is so freakin' hilarious and I've enjoyed pretty much all of their series. If you love rom-com romances then you definitely need to give their books a try!
2. Helen Hoang: She's only penned two books but I already know Hoang will be one of those authors who can never write a bad book. Also, her heroes are seriously drool-worthy.
3. Meghan Quinn: Whether it be a rom-com or a sweet, small-town romance, Meghan Quinn can write it all and her ability to create an enjoyable story no matter the sub-genre is why I love her books so much.
4. Lucy Parker:  Lucy Parker is literally one of the only authors who can get me to read a book written in third person. Also, if you haven't read Parker's London Celebrities series yet, maybe you wanna reconsider the bad life decisions you're making??
5. Kennedy Ryan: Queen of constantly leaving me in the fetal position after finishing one of her books. That pretty much sums up why Ryan is only auto-buy list.
6. Devney Perry: If I'm in the mood for some small town romances, then Devney Perry is my go-to author to get my fix. I'm seriously in love with her heart-warming stories and I can't wait for her MC romance releasing later this year.
7. Sara Ney: Sara Ney is the author that made me fall back in love with new adult romances and I can't get enough of her shenanigan filled romances.
8. Emma Scott: Queen of inspirational romances that will touch the deepest parts of your soul. That's all I have to say about Scott's books and why she's on my list.
9. Chanel Cleeton: It only took one book for me to fall in love with Cleeton's writing and two books for her to land a spot on my auto-buy list. She's also probably the only author who can get me to read women's fiction even though I'm not a fan of the genre. 
10. K. Webster: Listen, I know Webster writes questionable books but dammit I will continue to read them because I'm trash, lol.
If you posted a TTT this week, leave your link down below!